Intelligence Research Observatory
Intelligence Notes- Into the Meat Grinder, Attrition of Russian Special Forces in Ukraine
Methodology-OSINT research
Research & Analysis-S.A. Cavanagh
Research-Chuck Stevens
Background & Analysis
The number of elite Russian Special Forces (RSF) is classified information.  Russian defense officials are adept at confusing the numbers with disinformation and it is therefore difficult to track the exact number of Russian special operators killed in the war in Ukraine (2022). The BBC has published the numbers of the GRU intelligence agency 3rd guard's brigade killed in Ukraine.  The GRU are Spetsnaz special operators.  BBC Moscow researchers believe the attrition for this reconnaissance intelligence unit is 75%.  Research from social media confirms that 56 soldiers of 3rd guard were killed early in the war.  Family members of this RSF unit believe losses are higher, saying: "Do you expect they'll tell us about them?" One soldier's relative reports "The entire 3rd Spetsnaz Brigade was laid to waste, thrown into the meat grinder." (BBC Moscow, 2022)  The deaths of such soldiers are particularly problematic for the Russian Armed Forces because they are very costly to replace. Russian state media and pro-Moscow military bloggers avoid reporting on the GRU units' involvement in Ukraine.  The Pentagon intelligence assessments find the numbers are much greater and report that 95% of RSF Spetsnaz are casualties.  Intelligence analysts attribute the decimation of RSF to Russian commanders over reliance on highly skilled commandos, deployed in place of regular infantry. Spetsnaz units are valuable clandestine troops used for battlefield reconnaissance, sabotage, counterinsurgency, and training of guerrilla troops. While RSF do conduct infantry operations, it is not their intended use. Pentagon analysis in 2022 found that Russian command decided to use RSF in conventional infantry battles to seize the momentum, as there was a lack of confidence in regular infantry and conscripts. (New York Times, 2023)  Another challenge for Russian command is that RSF have been draining regular infantry of the brightest soldiers to compliment their own ranks leaving a void in depth and training at the regular infantry level.  The risk of sending RSF into the meat grinder in places like, Mariupol, Bakhmut, Kherson and Lyman to seize the initiative came with a very high price. Each RSF operator takes up to four years to train and the specialized training is costly.  Each Spetsnaz soldier is worth millions of dollars.  What is worse, while there may be enough RSF to maintain a training cadre and a few units, there will be a lack of Spetsnaz to conduct Russian interest's world wide.  Another area Russia has suffered a drain in human resources, is the loss of pilots killed flying missions in Ukraine.  While Russia's air force remains fairly intact with fixed wing airframes at 96% survival, and with 90% of helicopters operational, there is a human resources toll to pay.  Analysis by British Intelligence and Oryx OSINT, count Russian losses at 176 military pilots.  When considering the cost of training combat aviators, and the loss of depth and experience of combat pilots, Russia is risking its own security by expending Spetsnaz RSF operators and combat aviators unnecessarily.  Factor in Wagner, other Private Military Contractors and Military contract pilots with state sponsored aviation or RSF training, the human resources attrition for the Russian security apparatus is unsustainable.
Image thought to be Russian Special Forces courtesy of Russian Ministry of Defense
The Meat & Potatoes-Where did the numbers come From?
British Defense Intelligence & Oryx OSINT
According to assessments by British Defence Intelligence and open-source tracking website Oryx
Russia has taken over 220,000 casualties, including 176 military pilots, and lost 162 air-defense systems
Russia's air force retains 96% of its 2,021 fixed-wing aircraft and 90% of its 899 helicopters, with losses of 86 planes and 90 helicopters (Business Insider, 2023)
Image of a Russian Aerospace Forces Pilot shot down in Ukraine courtesy of Daily Record & US Sun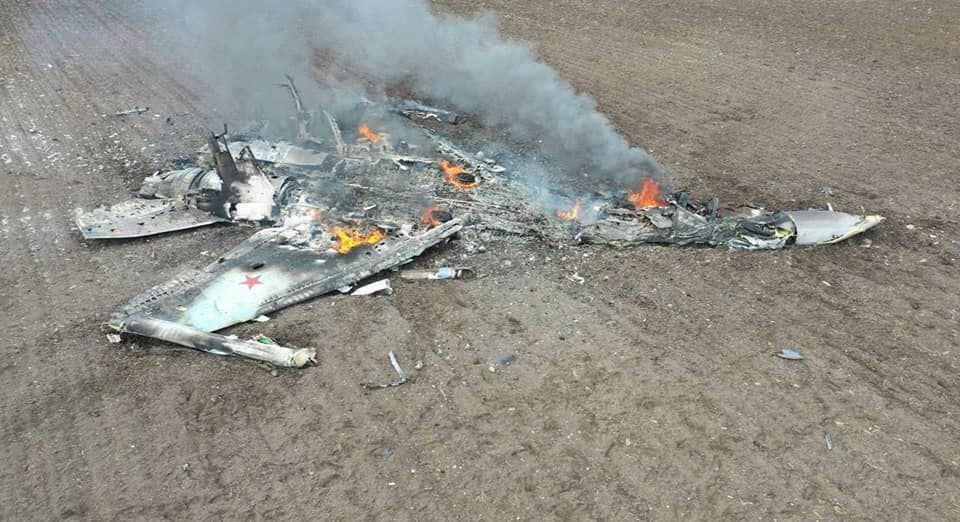 Image of Russian SU35 shot down in Ukraine courtesy of Popular Mechanics
RAND Analyst & Engineer-Michael Bohnert
According to RAND analyst and engineer Michael Bohnert, the loss of Russian airframes and pilots is difficult to assess
To be clear, the exact composition of the VKS force (Russian Aerospace Forces) and the precise age and historical usage of all its airframes are not precisely known. Further, some VKS tactical aircraft aren't operating in Ukraine; they are either harassing NATO aircraft or being used for training. These sorties are in addition to previously mentioned Ukraine-related sorties and are in excess of the usage calculated above. They are being conservatively excluded from the usage being applied to the total force. These factors likely mean that Bohnert's estimate of 57 imputed losses is an undercount
This results in total true losses closer to 187 VKS airframes. Extrapolating this, the VKS will continue to lose 30 to 60 airframes a year from combat, accident, and imputed losses (RAND, 2023)
The BBC Russian Services & Moscow Times
According to leaked documents, the 346th Spetsnaz unit "lost nearly the entire brigade with only 125 personnel active out of 900 deployed"
Another unit, the 25th Spetsnaz Regiment, apparently never made it back to Russia from Ukraine, possibly due to extreme casualty rate and equipment losses
US analysts have attributed the catastrophic personnel losses to Russian commanders' over-reliance on these highly skilled commando units in front-line infantry formations at the start of the war
An elite, highly secretive Russian military intelligence unit may have lost up to three-quarters of its reconnaissance manpower in Ukraine, according to research published by the BBC's Russian service Tuesday
The deaths of such soldiers are particularly problematic for the Russian Armed Forces because they are very costly to replace
Russian state media and pro-Moscow military bloggers avoid reporting on the GRU units' involvement in Ukraine (BBC, 2022) (Moscow Times, 2022) (Business Insider, 2023)
Satellite Images US Government Intelligence -22nd Spetsnaz Brigade Motor Pool courtesy of Air National Guardsman Jack Texeira
Washington Post-On Leaked Pentagon Documents
Considering that it takes about four years to train a single member of Spetsnaz, US officials suggested that it will take Moscow up to a decade to replenish the critically depleted special forces units, as The Washington Post first reported, citing the leaked documents
The cache of classified materials that first showed up on the gaming platform Discord — allegedly leaked by Air National Guardsman Jack Teixeira — included before-and-after satellite images showing the 22nd Separate Spetsnaz Brigade's motor pool
The image taken in November 2022 — months after the brigade's return from its deployment to Ukraine — shows the same site but with fewer than half of the Tigr tactical vehicles the unit had a year prior
Losing a large number of well-trained commandos in the first months of the war allegedly hampered the Russian forces' ability to use clandestine tactics behind enemy lines
US experts have concluded that, gutted Spetsnaz units will be less effective not only in Ukraine, but in others parts of the world as well
Image thought to be Russian Special Forces Ukraine 2022
RUSI-Royal United Services Institute-a defense and security think tank
Ironically, the Russian military's approach to Special Forces in recent years compounded the problem in Ukraine
Efforts to increase size of those Spetsnaz units drew in the cream of the volunteer contract soldiers who have begun to replace the often-reluctant conscripts who made up most of the Soviet army
"The expansion of Spetsnaz units had contributed to a shortage of competent contract infantry for the wider Russian military — as most competent infantry had been pushed toward Spetsnaz and airborne units"
When the airborne assault on Kyiv failed and the tank columns stalled, the Special Forces were left adrift. "When the occupation of much of the target territory failed, these troops were neither in position to fulfill their traditional role nor able to fulfill the role specified in the invasion plan," the RUSI researchers wrote
Special Forces by their nature are supposed to be adaptable, so perhaps they could have used their unique capabilities for other missions in Ukraine. But within the first days of the war, the tactical clumsiness and rigidity of Russian line infantry became evident. The Kremlin's solution was to use elite units — paratroopers, naval infantry, and Special Forces — as assault troops.
"Once the Russian military found itself in heavy fighting, however, the shortage of infantry became a serious problem," the report said. Russian commanders then sent Spetsnaz units in to operate as light
Infantry, which increased their casualties and left fewer Spetsnaz units available for their designated missions (RUSI VIA Business Insider, 2023)
Image Thought to be 364th Independent Spetsnaz Brigade GRU Ukraine 2014 courtesy of InformNapalm
Images of some of the verified Russian Special Forces Confirmed KIA
Verified by BBC Researchers
Soldiers of the 331st Regiment The BBC has so far verified the deaths of 39 soldiers from the 331st regiment: Klim Abramov, Cpl Artem Arbuzov, Oleg Bedoshvili, Capt (Co Cdr) Yurii Borisov, Snr Lt Ilya Chernyshev, Cpl Yuri Degtaryov, Konstantin Dobrynin, Sasha Dolkin, Sgt Sergei Duganov, Kiril Fedoseyev, Andrey Kovalevsky, Maj Sergei Krylov, Stanislav Kutelev, Cpl Yanosh Leonov, Sgt Alexander Limonov, Snr WO Sergei Lobachyo, Cpl Ivan Mamzurin, Cpl Ilya Martynenko, Lt Lev Ovchinnikov, Maksim Ovchinnikov, Cpl Leonid Panteleyev, Maj Oleg Patskalyev, Sgt Stanislav Petrutik, Sgt Roman Pomelov, Snr WO Pavel Rudenko, Snr Lt Alexander Shalygin, Sgt Nikolai Smirnov, Col Sergei Sukharev, Maxim Svetlenko, Snr Lt Nikolai Symov, Daniil Titov, Maxim Trokai, Ivan Turyev, Sgt Maxim Vorotyntsev, Capt Alexei Vyshegorodtsev, Alexei Yelimov, Cpl Artem Yergin, Sgt Ravshan Zhakbaev, Cpl Danila Zudkov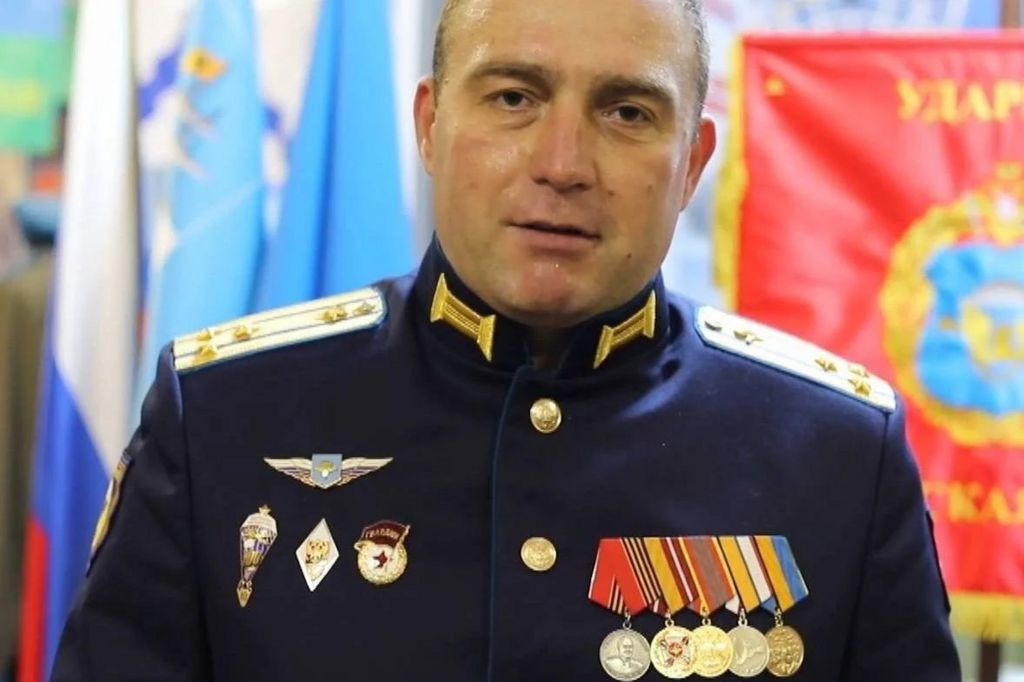 Col Sergei Sukharev, commander of the Kostroma 331st regiment, was also confirmed killed by the BBC
Resources
Russia's air force 'remains largely intact,' but more jets won't fix all its problems in Ukraine, NATO commanders say-Business Insider-Christopher Woody (2023) https://www.businessinsider.com/russian-air-force-largely-intact-has-operational-problems-in-ukraine-2023-7
The Uncounted Losses to Russia's Air Force-RAND Corporation-Michael Bohnert (2023) https://www.rand.org/blog/2023/08/the-uncounted-losses-to-russias-air-force.html#:~:text=The%20Russian%20Aerospace%20Forces%2C%20or,%2C%20fighter%20aircraft%2C%20and%20crashes
Russia's brash invasion plan for Ukraine wasted special-operations units on missions they weren't meant to do-Business Insider-Michael Peck (2023) https://www.businessinsider.com/russia-military-wasted-special-operations-units-in-ukraine-invasion-2023-5
Ukrainian intercepts show Russian soldiers' anger at losses, disarray-Reuters-TOM BALMFORTH and FILIPP LEBEDEV (2023) https://www.reuters.com/investigates/special-report/ukraine-crisis-intercepts/
Russia's commando units gutted by Ukraine war, U.S. leak shows-Washington Post-Alex Horton (2023) https://www.washingtonpost.com/national-security/2023/04/14/leaked-documents-russian-spetsnaz/
The heavy losses of an elite Russian regiment in Ukraine-BBC-Mark Urban (2022) https://www.bbc.com/news/world-europe-60946340